Red Thread of Pilates: The Mat – Study Guide
By Tracy Maurstad
Feb 14,  2018
There's a mythical creature I call Nicc. Nicc is short for No Injuries, Compensations or Challenges. Nicc walks into your studio and wants to learn the traditional Pilates mat work. How and in what order do you teach Nicc the mat repertoire? Should you follow along with your copy of Return to Life – Joseph Pilates' book with all the mat exercises? Good luck with that … the Roll Up is the second exercise. This is Nicc's first lesson, and while he/she may not have any injuries, they're not very strong. Following Joe's instructions for The Roll Up likely isn't going to work out well for Nicc. So, you teach Nicc a variation of The Roll Up. But which variation? (I know what you're thinking … "that depends").
OK, moving on to the third exercise in Return to Life … The Roll Over. Are you kidding me? The Roll Over?! Sorry, that's not happening in any variation in Nicc's first lesson. Down the road, it might be appropriate to teach Nicc the Roll Over. Two years from now the Roll Over might well be the third exercise Nicc does in his Mat workout, but not on lesson one. So, you skip the Roll Over and move onto something more achievable, a variation of the Single Leg Circle.
When teaching a client a new exercise, it's often necessary to do some variation of the exercise, not the "full expression" of it, and the ultimate order of a mat workout (traditionally Hundred, Roll Up, Roll Over, Single Leg Circle, ….) is not the same as the order in which you'd introduce the exercises to a new client. This is true no matter what style of Pilates you teach. So, what variation is the right one for that client? And what should that order of introduction be?
For the time being this article is only available to subscribers.
Click Here to Subscribe and Receive Full Article
****If you are subscribed, and would like a copy of this article, please mail to admin@pilatesintel.com specifyng the articles that you would like and they will be sent to you.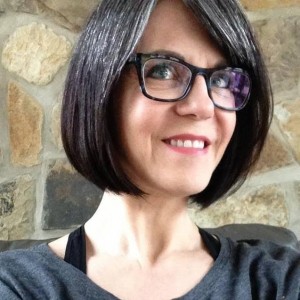 is an integrated health practitioner drawing from a wide range of study, certifications, and experience. Her numerous areas of expertise include flexibility, strength, movement, fascia, nutrition, psychology, Pilates and the Nia Technique. Tracy is a lifelong student of healthy and natural living. Her wide range of study and more than 30 years of experience give her a uniquely informed point of view on living life with spontaneous Zest and Pleasure. Tracy maintains a small private practice. She also organizes teacher trainings and publishes in the hope of helping many others achieve a healthy, happy and well-balanced life. Find her online at ZestAndPleasure.com