June 14 2017
Muscle Imbalances and Scoliosis – by Karena Thek  author of Scolio-Pilates
Scoliosis is a beautiful study in how muscles adapt to the situation they are given. But it's fair to ask questions of this adaptation … Are the adapted muscles strong? Are they weak? Or are there some of each? Or maybe they aren't strong or weak? Maybe they are perfectly suited to the job at hand – supporting the vertebral changes of scoliosis.
Weak and Strong Muscles of Scoliosis?
The muscles of scoliosis can't accurately be referred to as weak or strong if they are all supporting the spine just as they should be, given the shape of the spine they are supporting. The more severe the scoliosis, the more the muscles will change to conform; not just to the shape but also in ways that make everyday living with scoliosis possible. If they didn't, even the slightest scoliosis would create pain as muscles and nerves and connective tissue would become impinged – which sometimes does occur, but more on that in another article.
How do the muscles conform?
Due to the shape of the scoliosis, some muscles are long as they are given more space to "live" in and some are short because they are given less space to "live" in.
For the time being this article is only available to subscribers.
Click Here to Subscribe and Receive Full Article
****If you are subscribed, and would like a copy of this article, please mail to admin@pilatesintel.com specifyng the articles that you would like and they will be sent to you.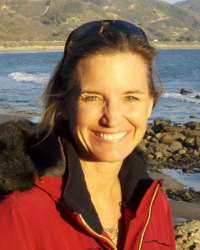 Karena Thek is a Pilates Instructor with a passion for managing pathologies in the Pilates setting as well as disseminating information for those who are ready to change. Her work has led her to author OsteoPilates, Increase Bone Density, Reduce Fracture Risk, Look and Feel Great! (2003) and Scolio-Pilates, Exercise for Scoliosis, A Pro-Active Guide (2011). In addition to her books, she has numerous webinars and free YouTube videos on the topics that she teaches. Karena is the host of a women's health talk radio show, Alive & Well Radio on AM1220 KHTS. You can listen live from anywhere on the planet at www.hometownstation.com. She previously hosted Pilates for Healthy Bodies on PBS (2009-2011). And when she's not teaching, writing or thinking about Pilates? You can find her on Facebook and Twitter posting pics of daily adventures with her partner John and their furry little child, Gus T. Basset Hound. Learn more at osteopilates.com