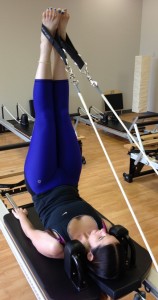 ​​​​​​​Since my teenage years, I've continually suffered from some level of back pain. As an active person that loves biking, hiking and gardening, it's been a constant struggle balancing these activities with pain and occasional subsequent inactivity. I have a hypermobile spine, which essentially leads to my body unwittingly overextending itself. The hypermobility, combined with a weak core, would put me in a state of muscle inflammation that I was always trying to reduce in order to get to my next activity.  Even though I'm no spring chicken, I was not at an age to start opting out of activities because of my battle with chronic back pain. This, eventually, is what led me to Pilates.
Over the course of the two prior years, my physical therapist had supported me during my periods of intense pain and helped me feel better through traction, stretching, icing and exercises. Then he'd set me free again, knowing it was only a matter of time before I'd be back in pain again, like a bird that can't learn how to fly. Back pain felt like a toxic relationship that I could neither live with nor escape from. My PT thought Pilates would be a great way to learn how to strengthen my core muscles, especially when engaging in exercise, so I would learn to not overextend my body and eventually decrease the inflammation and discomfort I experienced so often.
As fate would have it, a Pilates studio was conveniently located next to my gym. On a whim, I walked in to inquire about the practice and how I could get involved. Little did I know that my inquiry (and the month of private lessons that followed) would be a pivotal change in my life with low back pain.
Initially, with my "Western Medicine" mind, I thought Pilates was a bunch of mumbo jumbo or at best just another fad to mix into my workouts. But despite my skepticism, I was a good sport and I knew when to eat my hat. Yes, it initially drained my brain to think about my internal workings, to 'tighten my pelvic floor' and 'pull on my internal suspenders'.  Tamar, my first teacher, had the gift of articulating what I needed to visualize in order to be successful in my sessions. After each lesson, I felt mentally and physically exhausted, but something was changing and my back pain was starting to diminish.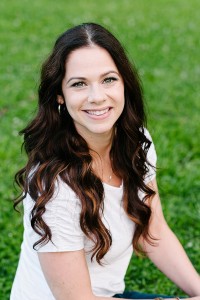 Helen Behn is the Founder and Inventor of Spand-Ice, a business she started in 2012 to help people manage pain.
Helen graduated from the University of Connecticut with two undergraduate degrees in Psychology and Communications. For over fifteen years she has worked in product and project management in commerce, e-commerce and marketing arenas from Fortune 500 companies to professional sports and young startups. Located in Pittsburgh PA, Helen has just completed her Certificate of Excellence with the Small Business Development Center with the University of Pittsburgh. She continues to work medical professionals on new product development to help more people suffering from body pains and disease.
Spand-Ice is a Pittsburgh women owned business designing and manufacturing therapy products in the United States. The business originated with a wearable garment for back pain and has expanded into additional product lines, including a new wrap for pregnant women providing hot and cold therapy, compression and belly support.