November 22, 2017
Is Pilates a spiritual path? – Part 1
by Reiner Grootenhuis
The power of the mind has fascinated me since my early youth. My first contact as a teenager was autogenic training, which I taught myself with two books I had found on our bookshelf at home. I practiced these autogenic techniques in my bed at night and I was deeply surprised by the serenity it allowed me to experience.
The second contact with this topic came in the form of our English teacher, who loved to tell us stories of his yearly visits in China where he also studied Tai Chi. He offered those who were interested the opportunity to practice with him every morning before school. What a treat. The stillness of the autogenic training, but in soft movements.
After leaving school, I tried a more scientific way to understand the human mind by studying Psychology at university. As this didn't satisfy my thirst for knowledge, I tried more empirical ways like praying with Sufis, different Tibetan Buddhism meditation practices, and working with a Zen Master. Finally, I found the Shaolin martial art of Weng Chun, which integrates Chen Buddhism (the Chinese origin of Zen) into the art of self-defense.  I studied this art for 15 years under its only Western master.
In 1999, all these efforts started to fall apart, as I started to focus solely on my career in marketing, thereby completely falling out of my personal spiritual ways and healthy habits. At this point in my life, it became difficult, and even uncomfortable, for me to bend over and pick something out of the compartment below my daughter's pram.
In 2005, when I had started a part-time executive MBA program, I finally found Pilates as a way to rescue my body from completely stiffening and growing only in width.
Joseph Pilates had already written (in 1934!) in his first book Your Health:
While business men now fully realize that 'Everyone Is the Architect of His Own Happiness,' they also learn that happiness is primarily dependent upon normal health and not per se upon the mere attainment of social position or monetary wealth.
For the time being this article is only available to subscribers.
Click Here To For Immediate Delivery of Full Article
****If you are subscribed, and would like a copy of this article, please mail to admin@pilatesintel.com specifyng the articles that you would like and they will be sent to you.
Reiner Grootenhuis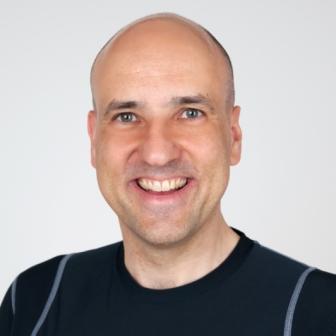 Besides obtaining a diploma in psychology and an MBA, Reiner Grootenhuis has studied the healing and martial arts of the Southern Shaolin Monastery Weng Chun. He completed the training as a Pilates instructor for Pilates mat and equipment at the Pilates educational academy BASI® (Body Arts & Science International). He is the founder and operator of the largest Pilates forum worldwide, pilates-contrology-forum on Facebook, which includes 8000 Pilates instructors. At the beginning of 2012, he opened the pilates-powers Studio in Tönisvorst. Since 2014, he has been offering his own Pilates education program. In the same year, Kathy Corey appointed him a member of the Board of Directors of the Pilates Heritage Congress, which takes place every two years in the hometown of Joseph Pilates. Since January 2016, he has been studying the finesse of the method within the Kathy Corey mentor program which he successfully completed in July 2017.
In 2015, he published the first publicly available German training manual on the Wunda Chair and in 2016 the first book about the Arm Chair. He has been an author for the only German Pilates magazine, for the Pilates Style magazine and also the new international Pilates print magazine Pilates4you.