Sept 27, 2017
OUT OF ORDER: Battling My Internal Pilates Police – Part 2
by Sabrina Ellen Svard
OUT OF ORDER: Battling My Internal Pilates Police – Part 2
Last week, in Part 1, we learned about Sabrina's Internal Pilates Police and left her in handcuffs.  Will she escape?  Read on ….
FAST FORWARD
I loved the classical training. It was so damn difficult and life changing. It was brain changing. But I didn't realize how much I appreciated it until I wasn't in a classical studio anymore. I moved to New Mexico from New Hampshire a few years ago and worked in a contemporary studio for two years. I had already taken much of this other contemporary training and I loved the many different variations and perspectives on Pilates. But one of the big differences I noticed (I am thinking and hoping that it was just THIS studio) was the lack of discipline and lack of personal responsibility for learning the exercises. The students in the classes didn't know the setup for the apparatus, they didn't know the names of the exercises, they didn't have any idea of the spring changes and some people were still (after years!!!) doing modified versions of the exercises. And of course, I was regarded as the "Pilates Kamikaze" coming in for a crash landing on their world. My saving grace was I did teach contemporary really well. And I snuck in as much of my classical world as I could. Many noticed the huge difference, not only in the exercises, but in the teaching methodology.
MY PILATES GREEN BELT
I can't really explain this phenomenon, but it happens in martial arts and I know it happens in Pilates as well. In Tae Kwon Do, we would say that once you get your green belt, it all starts to make sense. And then you REALLY GET IT. I don't know what the hell happened to me in the two years of teaching mainly contemporary Pilates (after teaching classical for a few years), but all the bells, lights, whistles, and gongs went off in my head. And these bells and whirly gigs were NOT about the contemporary work. They were about the classical work.
My insides and outsides were reverberating with the work. HIS WORK. What Joseph Pilates had meant with his method.
Click Here to Subscribe and Receive Full Article
Please join my new Facebook Group UNPOLICED PILATES PERSPECTIVES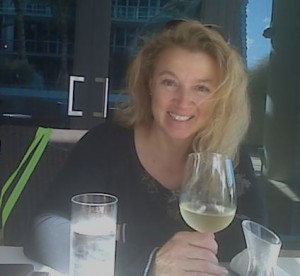 Sabrina Ellen Svard, BS, CSCS, RYT lives in Santa Fe, New Mexico, USA.
www.topnotchpilates.com
Sabrina is an international fitness presenter and holds her degree in Nutrition & Wellness Counseling. For more than thirty years she has been specializing in innovative program design that includes combining the best of Western Fitness with Eastern Movement and Philosophy to promote total well-being.
Sabrina is a Balanced Body Pilates and Barre Master Trainer, NETA Master Trainer, former AFAA Certification Specialist for over twenty years, is certified in Classical Pilates through Peak Pilates Systems, PhysicalMind Institute, and is trained in Essential and Intermediate Stott Pilates. She is a certified NSCA strength and conditioning specialist, ACE Certified Personal Trainer, 200 Hour Registered Yoga Teacher, ACE Group Exercise Certified and a National Champion Black Belt in Tae Kwon Do.