Sept 20, 2017
OUT OF ORDER: Battling My Internal Pilates Police – Part 1
by Sabrina Ellen Svard
"Lie down on the carriage with your arches on the bar a fist distance apart. Headrest is down. Roll your shoulders back and widen your collar bones. Take a couple of breaths and let your spine settle down onto the mat. When you are ready, peel your spine up off the mat, one bone at a time like a strip of Velcro, into a bridge."
Joe didn't start with any sort of bridging.
"Keep your hips as high as you can, as long as you can, and roll back down one bone at a time."
I LOVE bridging. It feels good since most people sit in spinal flexion all day. It is a great, feel good way to say hello to your spine and start the session.
"OK. Pilates stance on the bar, heels together, toes apart and press the carriage out for 10."
Hmmm … footwork. What do I want to do today?
"Arches. Feet together."
The original order has only four footwork exercises.
"Heels."
I absolutely love a particular contemporary footwork series. Yes, I love all 11 exercises. Well, there are actually 12 exercises, but I'm not in the mood to teach develope' today. Let's see. Maybe I will. And add in one leg circle. Suddenly I hear sirens.…
"Let's do high-half toe today. All 10 toes on the bar, heels lifted and press out."
I guess I'm breaking the law.
"Pilates stance for tendon stretch."
The sirens stop. I still have time to revert to the order.
"Heels on the bar parallel. Push through your heels as you press the carriage out."
Just like in the Monopoly game: Go directly to jail. Do not pass go. Do not collect $200.
"Wait one second. I'm going to put this spongy ball between your knees for alignment."
We continue through all of the contemporary footwork exercises which include three single-leg exercises. I find those particularly useful if someone has had an injury and I need to assess if there is an imbalance in the hip, knee, ankle and/or general leg strength from one side to the other. I did add in one-leg circle as well as another single-leg exercise. This is just for today's session. Every day is different.
"Footbar down. Two standard springs. The Hundred."
I can still redeem myself. Well, I can sort of redeem myself. The Hundred is done on heavy footwork springs. Some of my clients just can't do it on those heavy springs.
For the time being this article is only available to subscribers.
****If you are subscribed, and would like a copy of this article, please mail to admin@pilatesintel.com specifyng the articles that you would like and they will be sent to you.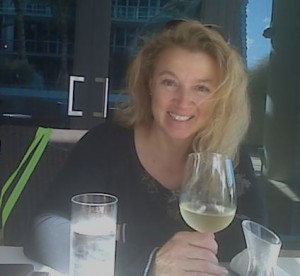 Sabrina Ellen Svard, BS, CSCS, RYT lives in Santa Fe, New Mexico, USA.
www.topnotchpilates.com
Sabrina is an international fitness presenter and holds her degree in Nutrition & Wellness Counseling. For more than thirty years she has been specializing in innovative program design that includes combining the best of Western Fitness with Eastern Movement and Philosophy to promote total well-being.
Sabrina is a Balanced Body Pilates and Barre Master Trainer, NETA Master Trainer, former AFAA Certification Specialist for over twenty years, is certified in Classical Pilates through Peak Pilates Systems, PhysicalMind Institute, and is trained in Essential and Intermediate Stott Pilates. She is a certified NSCA strength and conditioning specialist, ACE Certified Personal Trainer, 200 Hour Registered Yoga Teacher, ACE Group Exercise Certified and a National Champion Black Belt in Tae Kwon Do.