Peter Roël
Bolstering Knowledge to Power.
Saturday & Sunday November 25-26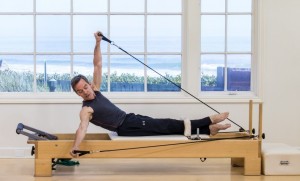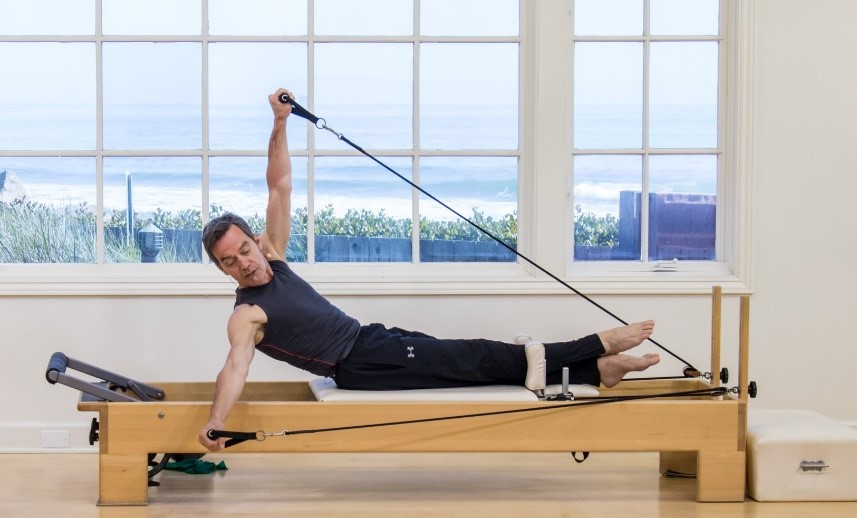 Saturday 10:00 – 11:00    Mat Class
Saturday 11:15am – 2:00pm Mat Work Progressions – Before the Hundred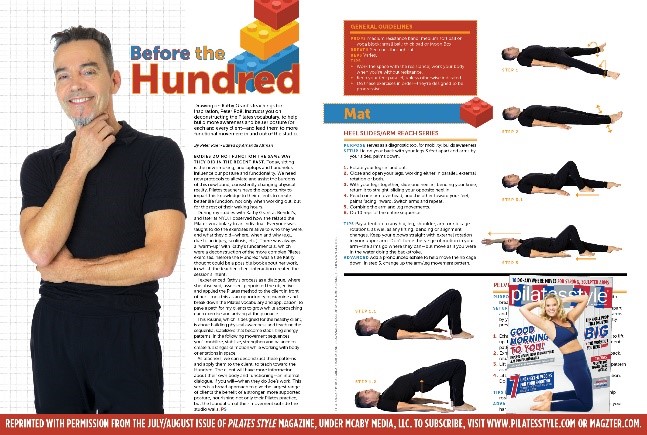 Peter will present the series 'Before the Hundred', inspired from his many years studying with Master Teacher Kathy Grant. This is about building physical awareness and teaching the sequential stabilizers that become stabilizing energy patterns. This workshop will facilitate and scaffold our understanding of your own approach to Pilates as well as how you individualize the Pilates method when you teach.
Saturday 2:30 – 5 pm     Mat Work into Periphery
Peter learned from both Kathy Grant and Romana Kryzanowska that while they followed the Pilates method that Joe created, they were not stifled by it. When a student needed an exercise to be individualized, that is what they did. Pilates is always developing. Peter will teach how to apply the knowledge from the Mat Work Progressions on the other apparatus. This is about building physical awareness, incorporating sequential stabilizers that become stabilizing energy patterns on all types of Pilates apparatus (Cadillac, Chair, Barrels, Reformer).
As usual, we will have a small and fun party on Saturday evening.
Sunday 10 – 11:15 am     Pilates Mat Class
Sunday 11:15 – 5 pm      Applying Mat work to the Reformer
The Pilates Mat work informs us about the vocabulary on the reformer. It is simpler in the sense that we deal with 2 ingredients, our body and gravity. This gives us a unique opportunity to focus on our technic. Build a clear mind towards the movement sequence within an exercise. How and where to stabilize and initiate the movement. Where is the/your energetic pattern throughout the movement and how do we teach it. We will go from basic to advanced into choreography since continuity and the flow within the movement challenges our coordinative strength. We will correlate roll-up/down to for instance up stretch and long spine. Bridge to pelvic lift to semicircle to high bridge. Tree to teaser. We will deconstruct and with our new-found information, reconstruct.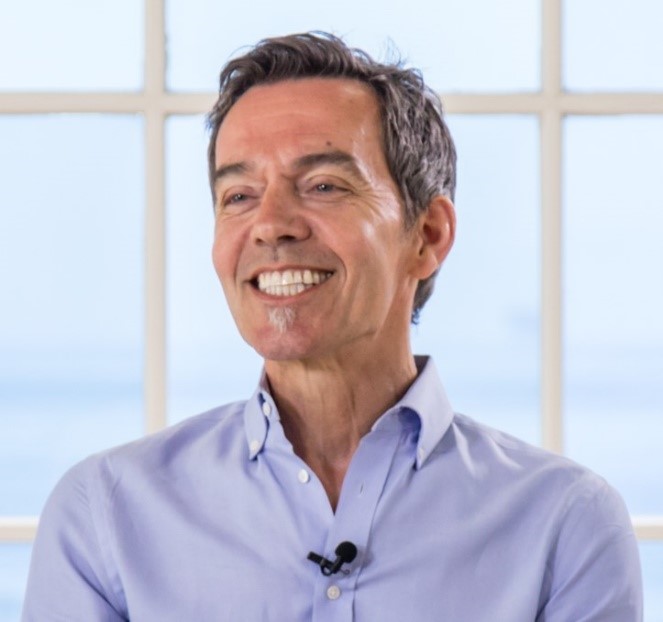 Peter Roël, is the co-founder and co-owner of the Pilates Shop/Yoga Garage in New York City, and the director of the Pilates Shop Teacher Training. Peter moved to New York City in 1983, and danced as a principal dancer with Elisa Monte and the Martha Graham Dance Companies,
Peter started his Pilates education in 1984 with Kathy Grant, with whom he studied and worked with for 15 years. Peter has been teaching Pilates since 1985 and was certified to teach Pilates by Romana Kryzanowska in 1994.
In 1995, he became qualified to teach Gyrotonic® through Julio Horvath.
From 1996 through 2001, Peter was the co-director, teacher trainer and studio manager at Power Pilates in New York.
Peter provides an integrative and individualized approach to his Pilates teaching because of a lifetime as a competitive track-and-field athlete and gymnast, dancer and dance educator. Peter studies with Irene Dowd and Deborah Lessen in NYC, where he teaches clients and gives continuing-education workshops.

Cancellations made by April 1 will receive a full refund minus a SEK 700 processing fee. After April 1, no refunds.
From Pilates Anytime about Peter
"So interesting to see the definite influence of both Kathy Grant and Romana K. It's a wonderful combination. Very refreshing that it does not all have to be "one way"."

"Wonderful class! Clear and precise teaching. My body feels wonderful. Back and hips are open."

Date: Saturday November 25 10am – 6 pm & November 26 10am – 5pm
Location: InMo Medveten Träning, Brahegatan 42, Stockholm
Cost: 3800 Swedish Kronor
Registration: Send mail to: pilatesintel@gmail.com

Payment info Sweden:
Bankgiro 7713480
SWISH 0702672232
PayPal to: pilatesintel@gmail.com
Payment info International :
Danskebank IBAN account: SE9312000000024890226613
BIC (SWIFT-adress) DABASESX
PayPal to: pilatesintel@gmail.com
Cancellations made by October 15 will receive a full refund minus a SEK 700 processing fee.  After October 15, no refunds.