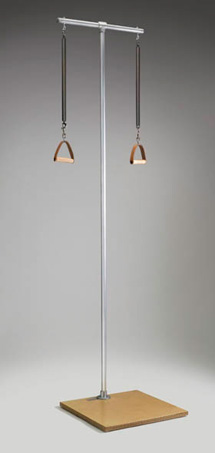 When I first started Pilates over 36 years ago, my back was in terrible shape. Due to a 30-degree scoliosis, one side of my back was overdeveloped and rigid while the other side was hyper-flexible. Coming from a dance background, I compensated by cheating my way through the movements which only intensified these muscle imbalances. So when I was introduced to Pilates, I thought, "this looks pretty easy. I can do these exercises. I thought I could apply the same dysfunctional patterns I had created during my dance classes."
How wrong can one be?
I loved the Matwork. I loved the Reformer. I loved them because I could cheat my way through the work continuing my bad patterns of movement and continuing to increase my misalignments. Then I met the Pedipole and I had a mental and physical awakening that stays with me in each Pilates session to this day.
Joseph Pilates invented the Pedipole also known as the Ped-o-Pul or Pedi-Pull, to help attain correct posture and spinal flexibility. It is deceptive in its simplicity and humbling in its ability to challenge and align the body. This basic but ingenious invention is a great tool to help point out how uneven we all really are.
We live in a lopsided world and we all have a dominant side. The way we carry our bags, our babies and our briefcases leads to muscle imbalances and misalignments. Add to that almost any sports activity—golf, tennis, baseball, even dance—and we are intensifying these imbalances.
For the time being this article is only available to subscribers.
Click Here to Receive the Article Now.
****If you are subscribed, and would like a copy of this article, please mail to admin@pilatesintel.com specifyng the articles that you would like and they will be sent to you.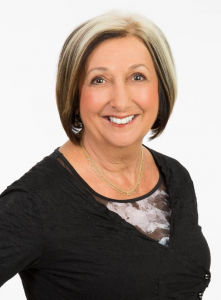 Kathy Corey is a "Distinguished Instructor" for PilatesAnytime.  PilatesAnytime is a global Pilates Studio, created for people all over the world to explore Pilates with highly skilled, well-trained instructors.
Corey is PMA Pilates Gold Certified and she has been selected by IDEA as one of ten people in the world "Who Inspire the World to Fitness," the fitness industry's highest form of recognition.