Mirror, Mirror, On The Wall?
by Carrie Pages
Mirrors and movement disciplines have always gone hand in hand.
I was a dancer and, for dancers, mirrors are intended to help perfect form and improve technique.  I, however, used them to focus on every little imperfection I observed, which ultimately led to an incredibly negative body image.  When I walked into the dance studio, I would casually walk the length of the mirrored room and watch my image grow shorter or taller after each connecting seam. I would then decide which was the "skinny mirror" – and that's how I chose my place at the barre.  I'm embarrassed to say that one of my deciding factors in quitting dancing was my inability to reconcile my issues with body image … but it was.  So, I quit dancing and started teaching Pilates which, funnily enough, is another industry that relies on mirrors for improving form and technique.
But is that really how we use them?
When I first began teaching Pilates, there were mirrors on 3 of the 4 walls of the studio where I taught.  Of course, I had made very little progress with my body image in the one year since quitting dance, but I'm happy to say that with time, those issues did improve.  I was always convinced that negatively judging your reflection in the mirror was something only I obsessed over.  I quickly realized it wasn't and that mirrors can be a distraction for anyone.
I remember one client being so distracted by her reflection, that it became a conversation during every session.  After rolling up from a beautiful Spine Stretch forward, she'd catch a glimpse of her reflection in the mirror and exclaim how horrible she looked that day.  Instead of experiencing the satisfaction of how the exercise felt in her body, her focus was on her appearance.
For the time being this article is only available to subscribers.
Click Here to Subscribe and Receive Full Article
****If you are subscribed, and would like a copy of this article, please mail to admin@pilatesintel.com specifyng the articles that you would like and they will be sent to you.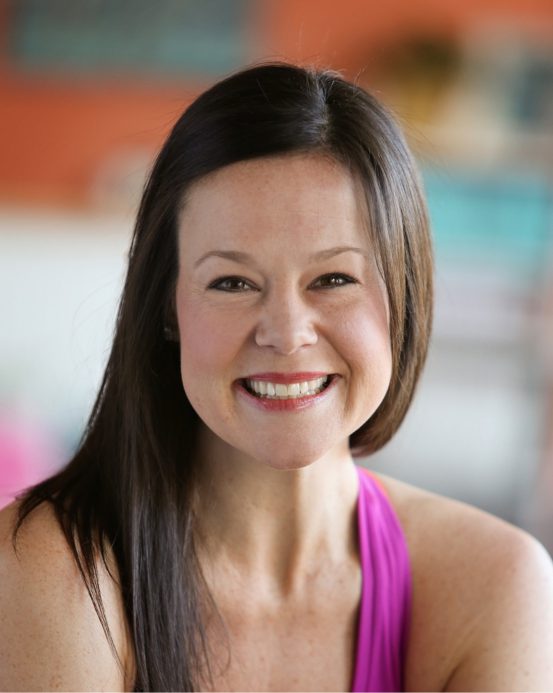 For nearly two decades, Carrie Pagès has dedicated her work, life, and creativity towards sharing the gifts of Pilates with her students.  She is the owner and senior instructor of In Balance Pilates Studio and founder and facilitator of the In Balance Pilates Teacher Training Program.  In 2016, Carrie won The Pilates Anytime Next Instructor Competition.  Her most recent project, CarriePagesPilates.com, is an online resource for students and instructors to take classes, observe instructional tutorials, watch demonstrations of the classical exercises, and get studio management tips.  Carrie lives in Wilmington, NC with her husband, two children and beautiful Boston Terrier.