November 1, 2017
by Rachel Lotspeich
So, here's an article that's not about Classical or Contemporary Pilates, it's not about Gratz or Balanced Body.  This is a story is about a common passion for Pilates and how that can bring you the friendship of a lifetime. But, when everything seems to be just 'peachy', life happens…
Hmm, where to start? From the very beginning is always a good place.
I met Marie Wittman during my Pilates training program in Los Angeles, 2000. I had recently relocated from NYC, following my big move over to the States from Melbourne, Australia in 1995. Marie taught at the studio and so we chatted a little here and there, mainly when she had a break from teaching and we were just hanging out on the couches. Marie seemed very serious and straight-laced at first glance but, as is often the case, the more that we chatted, the more I realized how much we had in common. We bonded over our love of dance music and had many a fun evening out dancing, or just dancing by ourselves at her apartment to our own playlist (this was pre-Spotify, just FYI)
I learned that Marie not only taught Pilates, she was also studying for her Masters in History at Cal State Long Beach. The more I got to know her, the more I was in awe of her intelligence, work ethic and general thirst for knowledge. She has been a Pilates instructor since 1998, working in the various styles, ultimately focusing on the Classical style for her training, then expanding her knowledge with an array of well-known instructors.
Marie then assisted on the Pilates Technique Certification, taught by Master Teacher Jill Cassady. This was the same program that I had certified in, and now that I was teaching at the studio, I got to see her dedication and patience with each group of trainees as they worked their way through the program. Her attention to detail was flawless and she truly and deeply cared about 'the work' – this was reflected in the trainees' efforts and they flourished under her guidance.
Marie went to France for a year as part of her studies.  Then, once back and with her Masters under her belt, she continued teaching Pilates. But still she craved for more in her academic career and so she applied for, and was accepted, into Queen Mary University in London, fully funded, towards her PhD.
For the time being this article is only available to subscribers.
Click Here To For Immediate Delivery of Full Article
****If you are subscribed, and would like a copy of this article, please mail to admin@pilatesintel.com specifyng the articles that you would like and they will be sent to you.
Rachel Lotspeich
(Owner of Classic Pilates Body LA and Melbourne)
Marie's website www.mariewittman.com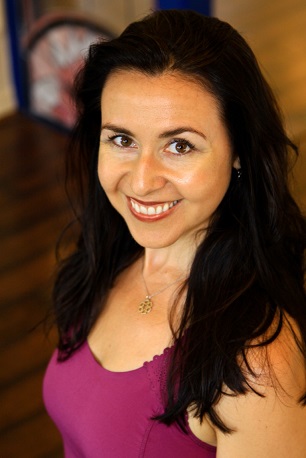 Marie Wittman
is a Master Pilates Teacher, a Merciér Therapy Practitioner, and she holds a PhD in medical history from Queen Mary, University of London. She founded Art and Science of Balance as a platform for educating the public about aligned movement and for providing unique continuing education to Pilates instructors. She teaches and writes about all aspects of optimal health, but her speciality is movement and women's reproductive health.
Well known and respected in the Pilates world, she has taught in Los Angeles, London, Paris, Chicago, and now back in Minneapolis. In her travels she has had the good fortune to further her own study of Pilates with beloved teachers like Kathryn Ross-Nash, Brooke Siler, Jay Grimes, and Peter Fiasca. She has also dedicated time and resources to broadening her education through studying and researching everything from kinesiology and biomechanics to holistic health and wellness approaches.