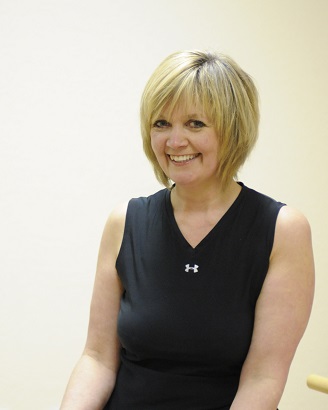 You may remember we published an upbeat article about Michael King in July, highlighting his positive approach and the depth of his experience in the field. Towards the end of the article Michael said, "I have the deepest respect for Classical Pilates and know it and teach it when I can but the reality of it is we do not have Classical bodies coming to us today, we have people whose posture and lifestyle is not what is was when this method was created."
A fateful quote and it brought up, shall we say, a hot discussion on the Facebook Contrology forum. There were a few people who were vocal about their views that Classical Pilates has been and continues to be appropriate for everyone. One of these people was Lesley McPherson of Classical Pilates UK and as I state often this newsletter is about discussion and challenging each other in an open and amicable way, so I invited Lesley to give her point of view.
We have so much material to work with that this article will be a multi-part series. With a sense of humor, Lesley tells us a bit about herself and why she is dedicated to the Classical Pilates method.
I am not a natural athlete, having successfully dodged most PE classes in school, stopping in to a friend's house for a cup of tea with her Mum while the cross country run was on…I always stayed at the back while the teacher was at the front. My late Mum thought I was the wrong shape for dancing, so then there would be no ballet or gymnastics for me.
I was first motivated to be fit with the arrival of Jane Fonda. I "qualified" in the UK as an Exercise to Music (ETM) Teacher from the YMCA in 1989, and the Anatomy and Physiology I had to learn was the equivalent of the "Advanced" Level 3 knowledge today. Standards were high. Over the years I added on gym training, aqua, step and loved delivering training to a wide variety of people but given my background, was probably more empathetic with the reluctant exerciser than the body beautiful gym junkie.
In 1997 I was diagnosed with an underactive thyroid and I appeared to "blow up" from a size 10/12 to 16 within weeks. The illness left me in a state of exhaustion so a friend suggested that I try Pilates. I went to a personal trainer and did some very small movements with twinkly music in the background. It felt easy and I didn't really understand what it was supposed to be doing but it was better than doing nothing. She said that she often needed substitutes to cover some of her classes and suggested that take the education so I could teach Pilates. My vision of this so called Pilates was limited. For me it was a way to help a friend, earn some extra cash and get me moving again.
I first attended a Pilates Matwork course meant as enrichment to my fitness certification, I qualified in two days. I learned that Pilates was invented by a German guy who had written a book, but that the exercises were far too advanced for the general public. I also learned that the method I was learning had evolved to include the principles of modern science. With participation in two more weekend courses I was deemed an "Advanced" teacher.
With this hefty certification, I was naïve enough to set up classes in various church halls. My husband decided to teach too and he received similar training and joined me. It was great up until it wasn't. Within a year we had both developed back pain.
You see, we were taught that in every exercise there should always be a gap between the floor and the lumbar spine (neutral spine). We were also taught never to lift the head because it put so much strain on the neck. In exercises like knee floats this was of course fine but in more rigorous work, like the Hundred, we were instructed to keep both legs in the air and maintain a neutral spine and a 30% contraction of the Transverse abdominis (TA). This of course is only one example but it was this approach that brought about our symptoms.
I visited a Chiropractor who I met in one of my classes, and thankfully she challenged my approach on working with a fixed neutral spine (she ignored this instruction in my class). Together we explored the mechanics and loading of the spine, and what I had been taught. She explained that for the spine to become strong there had to be natural movement of the vertebrae and to "fix" a position was simply wrong, and that the muscular contraction of 30% was a faulty interpretation on how the deep stabilizers worked. Subsequent studies I have read also show these ideas are unhelpful.
After this experience I stopped teaching the neutral spine, and realizing my knowledge was faulty, sought out a different education. I did a lot of research into the history of Pilates, learning about the likes of Romana Kryzanowska, Kathy Grant and Ron Fletcher. I was fascinated and knew "that's what I need to learn."
By luck I found a Peak Pilates training program in the UK taught by Clare Dunphy (a student of Romana), with whom my husband and I began our journey into the "classical" work. You see, the Peak courses are definitely seen as a classical workout following the exercise orders laid down by Joseph Pilates and Romana. The founders of the Peak training were Colleen Glenn and Clare Dunphy herself. Suggested videos from Peak include the Romana and Classical Pilates series with Bob Liekens.
Some will argue that Peak "evolved" the work to suit their apparatus and that is true, for example, there is the arm reach and pull on the reformer with legs in a table top position which you would normally see as arm springs on the Cadillac with feet on the mat.  Peak have now sold out to a larger fitness company. I do feel that the true Pilates message has been lost in translation to fitness style reformers and chairs with non-Pilates specialist fitness instructors delivering group training or reformer and chair classes without truly understanding of the Pilates method.
For me the dynamics and strength of the work as taught by Clare was amazing. We were hooked. Our training continued with other classical teachers: Colleen Glenn, co-founder of the first PMA, Eduardo Laranjiera also trained by Romana, Kelly McKinnon, founder of Corpus Pilates and Connie Borho, who initially trained with Physical Mind. We also took workshops with other elders like Ron Fletcher, Lolita San Miguel and Mary Bowen, as well as Professor Stuart McGill, professor of spinal bio-mechanics from the University of Waterloo Canada who wrote a scathing article on Pilates (against abdominal hollowing- navel to spine). He was really impressed that my husband was one of the strongest guys in the room when practicing his exercises for back pain, shocked that we were Pilates teachers and thrilled that we didn't cue navel to spine.
Most recently I have completed the Master's training program with Amy and Rachel and their team at The Pilates Center of Boulder.
In response to my rather late realization of the depth and intelligence inherent in the Pilates technique, I have come to focus on the message that teaching Pilates Teacher is a Profession rather than an extension to a fitness qualification. I'm working with others towards creating a protected title for Pilates, a bit like Physiotherapists in the UK did many years ago. I am passionate about preserving the work of Joseph Pilates as an entire method and while there are variations which have validity, anyone training others should know the full method. Ron Fletcher knew the whole work but re-worked it his way and called it the Ron Fletcher method, Rael Isacowitz calls his BASI and Moira Merithew calls hers "Stott Pilates". Underlying all of these brands is a deep understanding of the whole work and I think that's absolutely essential if it is to be called "Pilates".
When we next hear from Lesley, we delve more into what Lesley sees as problematic in the 'evolved' Pilates schools.
Note from Lesley: I am absolutely passionate about protecting what we now have in the world as the Pilates method and I, along with other dedicated professionals in the UK , have formed the Pilates Teacher Association. We are having our initial launch event at the Classical Pilates convention in Windsor on 28th September. Only by uniting our voices will we begin to work towards Joseph Pilates goal of uniform development of mind, body spirit. Join our Facebook page  see you in Windsor.
See Lesley's homepage here.
Words by Brett Miller and Lesley McPherson