October 18, 2017
You're the Expert:  Be Brilliant Every Day!
By Clare Dunphy Hemani
In every profession, Pilates included, the most effective teachers are the ones who can communicate in simple terms, so the subject matter easy to understand, appropriate to the level of the learner.   Elegant simplicity is an art, ideally considering the whole person – their goals, mindset, physical and emotional state.  It sounds like it should be easy, but for many of us, it really isn't.  Like developing any skill to a higher level, teaching with elegant simplicity requires self-awareness, focused practice, feedback, and refinement.
Let's back up for a moment and look at possible reasons a teacher might feel obliged to provide more information than necessary during a Pilates session.  First of all, it seems that the more we know, the more we usually feel compelled to share.  Without being aware of it, we can get drawn into habits of over-cueing, over-teaching, and over-stimulating our students. Here are some questions I ask myself to keep my intentions on track:
How much information is enough for my client today to get them moving and in their body?
Did I insert myself ……e to let me share my thoughts with all you amazing teachers!
For the time being this article is only available to subscribers.
Click Here to Subscribe and Receive Full Article
****If you are subscribed, and would like a copy of this article, please mail to admin@pilatesintel.com specifyng the articles that you would like and they will be sent to you.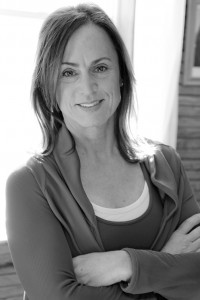 Clare Dunphy Hemani is the founder of Progressive Bodyworks, based in Newburyport, Massachusetts. Her roots in the field of human movement began at Northeastern University where she earned a BS in Physical Education in 1985, and holds certifications from PMA, ACE, and the Pilates Guild. In 1995, Clare began her Pilates studies under Romana Kryzanowska (first generation Master Teacher) and has since studied with several other teachers. Clare is a presenter on Pilatesology.com and filmed with Pilates Anytime March 2015.  Clare hosts two free video channels on vimeo.com for students and teachers interested in supplemental learning to keep the work vibrant in their practice. As co-author of the Peak Pilates Comprehensive Education Program, she mentored many teachers and teacher trainers between 2001-2013.  Clare's studio is a unique space where students and teachers around the world come to hone their technique and study the art of teaching. Committed to preserving the authenticity and tradition of Pilates, her approach is refreshing, energetic and supportive.  Clare is excited to bring her talents her new program Pilates Avatar, launching late Spring, a comprehensive audio program designed for students, teachers and studio owners.  Clare's gift is her willingness to share knowledge generously and her ability to explain concepts in simple, clear ways.  Her mission is to support the potential in all students/teachers and to keep the spirit of Joe and Romana alive in her work.  Follow Clare at www.progressivebodyworksinc.com.