Dynamic Pilates
Becoming Sensitive to the Intensity … and Beauty
Brett Miller
 March 25 – 26, 2017 at College of San Mateo

Catch the Early Bird Price!! Offer ends Jan 31, 2017
Register Today by Contacting Sarah Artha Negara: arthanegaras@smccd.edu / (415) 244-8326 
===========
Thank you so much for your workshop, what an inspiring experience!! A dynamic approach is so needed in Pilates in general. You really gave us a feeling of flow in your class while teaching us the principles. It all felt really good in the body. Rita Härkin – Helsinki
===========
Saturday 10:00 – 12:15 The Building Blocks of Pilates
In this session, Brett teaches a series of simple, but by no means trivial, exercises that demonstrate the different dynamics that are necessary to become sensitive to the deeper aspects of the work. These are exercises that Brett has named 'Building Block' exercises. You will, together with Brett, begin to apply these 'Building Blocks' to more advanced exercises – even some that are 'very' advanced. You will find that you are able to do much more than you thought possible … while deepening your sensitivity to the more profound aspects of Pilates. You will realize from this session that with the right set-up, you are actually capable of doing much more than you think.
Saturday  12:30 – 1:30 Mat class with Brett
Here we apply what was learned in the Building Blocks session to a full Pilates class.  Brett's classes are flowing, challenging and invigorating. He encourages each student to always look for a deeper meaning in each exercise while also developing a stronger technique.  Brett provides valuable direction and cueing, reinforcing it with skilled tactile feedback.  You will leave Brett's class inspired and eager to learn more.
Saturday  2:30 – 4:00 Applying Pilates to Everyday Life
You have been taking Pilates for a while and you now have a stronger core and life has improved – that is great.  And now we will go further! Your quality of life can be significantly improved by consciously applying Pilates skills in everyday life.  We will explore 'non-Pilates' movements such as walking, crawling, sitting, standing and even common household chores.  We will break these activities down methodically, decreasing excess tension and strain by applying the principles of Pilates.  This session will give you some tools and wisdom for movement in your life to flow out of a strong center, giving way to more freedom and well-being.
Sunday 10:00 – 11:00 Mat Class
Sunday  11:15 – 12:15 Garuda
We will end the Sunday morning session with an inspiring movement technique known as Garuda.  This flowing technique includes the principles of Pilates, yoga and dance and was developed by James D'Silva in London.    The session will give you a chance to take everything you learned from the first part of the weekend and apply it to this fun and expressive manner of movement.
Sunday 1:15 – 4:00 Dynamic Reformer
One of the unique aspects of Pilates, when compared to other exercise forms, is the required attention to detail and the development of inner dynamic.  In our final session of the workshop, we will go through several well-known Pilates exercises, and a few of their variations, with the aim to find deeper aspects of the work.  We will discover a greater sensitivity to the wisdom of the body where we can, in all situations, move from the strength of the center, giving way to more freedom and well-being.

Register Today by Contacting Sarah Artha Negara:
arthanegaras@smccd.edu / (415) 244-8326
What are people saying about Brett's teaching?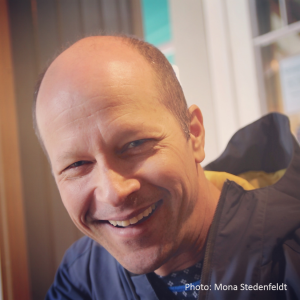 Thank you so much for your workshop, what an inspiring experience!! Dynamic approach is so needed in Pilates in general. Too often, Pilates is just movements with the core engaged (and a lot of information in your head!), but the flow and the quality of the movement is missing.. You really gave us a feeling of flow in your class while teaching us the principles. It all felt really good in the body. Rita Härkin – Helsinki
You inspire us with your enthusiasm, commitment and philosophy – transforming physical training into a spiritual experience. I have never been active before and never have understood why one needs physical exercise.  You have opened my eyes and made me realize the true meaning of it. Last but by no means least, you have a sense of humor and makes it more fun.  Man Chiu Leung – Stockholm
I experienced one of my best personal Pilates class with Brett. His insight in Pilates and competence to instruct firmly and at a high level, but yet gently and trustworthy, created a superb and inspiring class!  Mona Stedenfeldt – Trondheim, Norway
Date: March 25th & 26th, 2017
Location: College of San Mateo   
1700 W. Hillsdale Blvd., San Mateo, CA 94402
Cost:  Early Bird Pricing (Deadline January 31)
$115 College of San Mateo Students & Graduates w/ID
$140 General Admission
Pricing after January 31:
$175 College of San Mateo Students & Graduates w/ID
$210 General Admission
Register Today by Contacting Sarah Artha Negara: arthanegaras@smccd.edu / (415) 244-8326