Brett Miller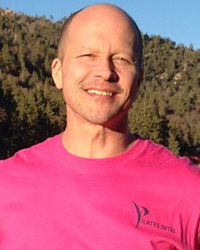 Brett started his professional life in the world of ballet, working with various companies in the US.  Later on he moved to New York and branched out into modern along with the ballet. Since then, he has lived in Finland and now in Stockholm Sweden.
Brett became a Pilates instructor in 2005 and has been teaching ever since.  The intelligent technique that Pilates is, and the chance to continue to be physical, attracted him to this field after being so long in the dance world.  Along with teaching Pilates, Brett also works on a consultant basis as a software developer.
Cast of Experts
Karena Thek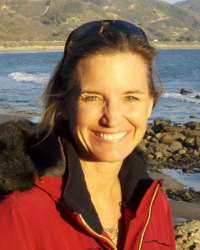 Karena Thek is in the process of researching her fourth book, Neuro-Pilates. As part of that process Karena is accepting volunteers who would like to work with her for 10 Private sessions. Please contact Karena to participate in this research.  Karena@OsteoPilates.com.
Karena is a Master Pilates Instructor with a passion for managing pathologies in the Pilates setting as well as disseminating information for those who are ready to change. Her work has led her to author, OsteoPilates, Increase Bone Density, Reduce Fracture Risk, Look and Feel Great! (2003) and Scolio-Pilates, Exercise for Scoliosis, A Pro-Active Guide (2011). In addition to her books, she has numerous webinars and free YouTube videos on the topics that she teaches. Karena is the host of a women's health talk radio show, Alive & Well Radio on AM1220 KHTS. You can listen live from anywhere on the planet at www.hometownstation.com. She previously hosted Pilates for Healthy Bodies on PBS (2009-2011). And when she's not teaching, writing or thinking about Pilates? You can find her on FaceBook and Twitter posting pics of daily adventures with her partner John and their furry little child, Gus T. Basset Hound.
Marie Wittman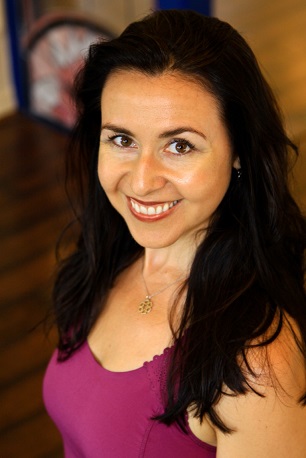 Marie Wittman is a Master Pilates Teacher, a Merciér Therapy Practitioner, and she holds a PhD in medical history from Queen Mary, University of London. She founded Art and Science of Balance as a platform for educating the public about aligned movement and for providing unique continuing education to Pilates instructors. She teaches and writes about all aspects of optimal health, but her speciality is movement and women's reproductive health.
Well known and respected in the Pilates world, she has taught in Los Angeles, London, Paris, Chicago, and now back in Los Angeles. In her travels she has had the good fortune to further her own study of Pilates with beloved teachers like Kathryn Ross-Nash, Brooke Siler, Jay Grimes, and Peter Fiasca. She has also dedicated time and resources to broadening her education through studying and researching everything from kinesiology and biomechanics to holistic health and wellness approaches.
Sunni Almond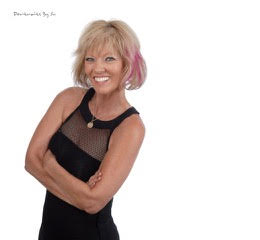 Sunni is a comprehensively trained classical Pilates teacher, she has been teaching for nearly 20 years, and remains a student studying with the most gifted and solidly trained classical teachers. She is a published author with many article in PilatesIntel, PilatesGlossy, and The Pilates Bridge, a member of the PTA, Pilates Teachers Association. Holds a cert in Pilates for Breast Cancer, and Pilates for MS and other Neurological Conditions.  Sunni owns Studio S Pilates in Temecula, California, which has hosted a few great Classical teachers, such as Alisa Wyatt, Jennifer Kries and Andrea Maida,  Siri Dharma Galliano and always has more workshops and goodies in the works.
Clare Dunphy Hemani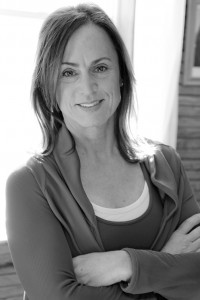 Clare Dunphy Hemani is the founder of Progressive Bodyworks, based in Newburyport, Massachusetts. Her roots in the field of human movement began at Northeastern University where she earned a BS in Physical Education in 1985, and holds certifications from PMA, ACE, and the Pilates Guild. In 1995, Clare began her Pilates studies under Romana Kryzanowska (first generation Master Teacher) and has since studied with several other teachers. Clare is a presenter on Pilatesology.com and filmed with Pilates Anytime March 2015.  Clare hosts two free video channels on vimeo.com for students and teachers interested in supplemental learning to keep the work vibrant in their practice. As co-author of the Peak Pilates Comprehensive Education Program, she mentored many teachers and teacher trainers between 2001-2013.  Clare's studio is a unique space where students and teachers around the world come to hone their technique and study the art of teaching. Committed to preserving the authenticity and tradition of Pilates, her approach is refreshing, energetic and supportive.  Clare is excited to bring her talents her new program Pilates Avatar, launching late Spring, a comprehensive audio program designed for students, teachers and studio owners.  Clare's gift is her willingness to share knowledge generously and her ability to explain concepts in simple, clear ways.  Her mission is to support the potential in all students/teachers and to keep the spirit of Joe and Romana alive in her work.  Follow Clare at www.progressivebodyworksinc.com.
Reiner Grootenhuis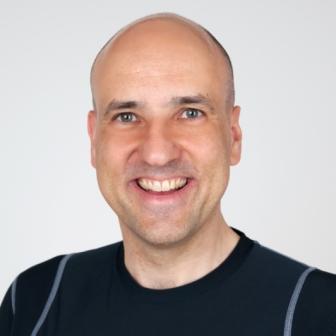 Besides obtaining a diploma in psychology and an MBA, Reiner Grootenhuis has studied the healing and martial arts of the Southern Shaolin Monastery Weng Chun. He completed the training as a Pilates instructor for Pilates mat and equipment at the Pilates educational academy BASI® (Body Arts & Science International). He is the founder and operator of the largest Pilates forum worldwide, pilates-contrology-forum on Facebook, which includes 8000 Pilates instructors. At the beginning of 2012, he opened the pilates-powers Studio in Tönisvorst. Since 2014, he has been offering his own Pilates education program. In the same year, Kathy Corey appointed him a member of the Board of Directors of the Pilates Heritage Congress, which takes place every two years in the hometown of Joseph Pilates. Since January 2016, he has been studying the finesse of the method within the Kathy Corey mentor program which he successfully completed in July 2017.
In 2015, he published the first publicly available German training manual on the Wunda Chair and in 2016 the first book about the Arm Chair. He has been an author for the only German Pilates magazine, for the Pilates Style magazine and also the new international Pilates print magazine Pilates4you.